We always visit Tagaytay to make the most of its cool air especially during hot seasons such as these days. But it was our first time to visit Taaleña Restaurant. After trying nearly all restaurants along the main highway or barangay San Jose, we thought it's time to give Taaleña a try.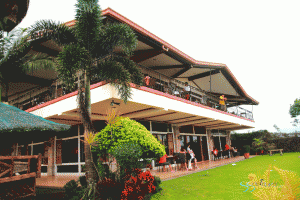 The place is a feast for the eyes and provides easy access to the Taal Lake view (that's probably why the restaurant was named after Taal). It is spacious even if it becomes full such as today, as expected because it's a long weekend and lunchtime at that. You can never go wrong sitting either on the first or second floor.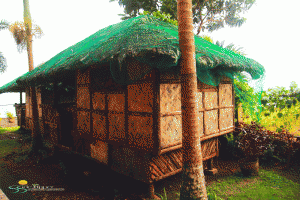 The view is complemented by a beautiful garden and nipa huts on the first floor. You'd get very busy clicking your camera that you wouldn't notice it's been over 30 minutes and your orders are barely there.
I wonder if it's always like this or it's just because the restaurant just happens to be jam-packed today. Nevertheless, all the impatience would vanish by the time our orders would arrive and we'd be serenaded by "haranistas" in Filipiniana attire, pretty much like those you'd see in Singing Cooks and Waiters.
Overall, we think that it's an eating place that one can recommend to families and friends when they visit the Philippines.
1786 Total Views
2 Views Today